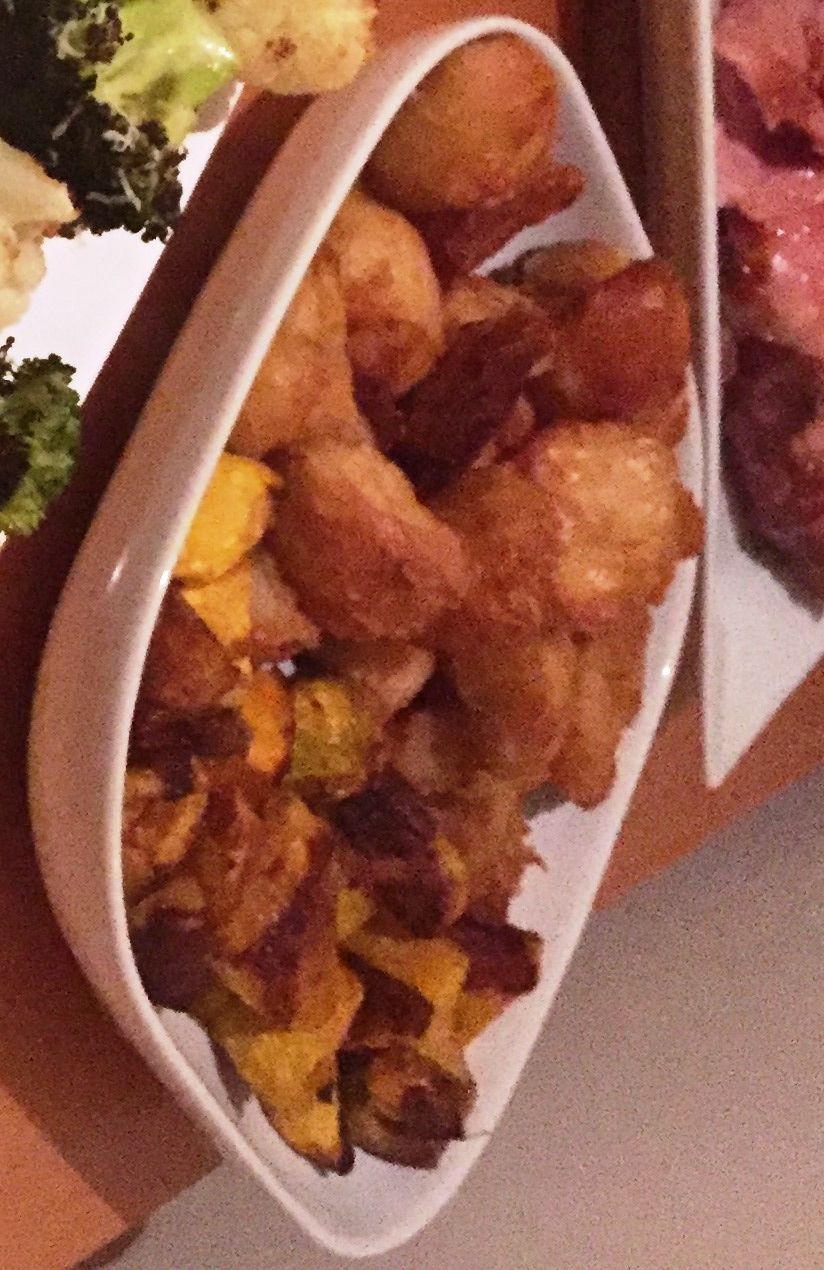 Cooking Tip: Duck Fat Potatoes
A number of friends, who shall remain nameless, are fiercely competitive when it comes to cooking the perfect roast potato. I understand why… there's few things better than a potato that is crunchy on the outside and fluffy on the inside.
Most people use olive oil for roasting potatoes, but when you're feeling decadent (or competitive) you can't go past Duck Fat.
Method:
Pre-heat oven to 180 degrees.
Cut all your potatoes to roughly the same size, making sure none of them are too big.
Parboil your potatoes until they just soft; about 10 – 15 minutes depending how many potatoes you're doing. Don't let them go too far, or you'll end up with hash browns (speaking from experience here).
Strain the potatoes well, put the lid back on the saucepan and shake. A lot. The aim here is to roughen up the edges, and break them up ever so slightly, which is what contributes to the crunchy texture. If you're really serious, you can run a fork over each potato to create more texture and crunch.
Pour your duck fat in to a pre-heated oven tray and allow it to melt in the oven. The fat should be 1/2 cm deep once melted.
Make sure the fat is super hot so that when you add your potatoes they sizzle straight away. (If the fat isn't hot enough, the potatoes will soak up the fat and become soggy. Ick.) Toss the potatoes to coat them all over.
Cook the potatoes for 45 minutes or until golden and crispy. Turn once or twice during this time.
Sprinkle with salt and serve with a smug smile.
---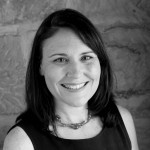 Alison Clinch
Alison Clinch has 20 years marketing experience gained in small and medium size business. She is especially passionate about supporting local communities, communications, and brand management. In her role with The Free Range Butcher Alison is responsible for the company's branding, promotion, advertising and website. Her experience in the kitchen and passion for good food also brings refreshing new ideas for our recipe suggestions. Initially working alongside her husband Ben at the farmers markets, Alison is more 'behind the scenes' now, and keeping busy with two young apprentices' / kids, Tom and Georgia.
---