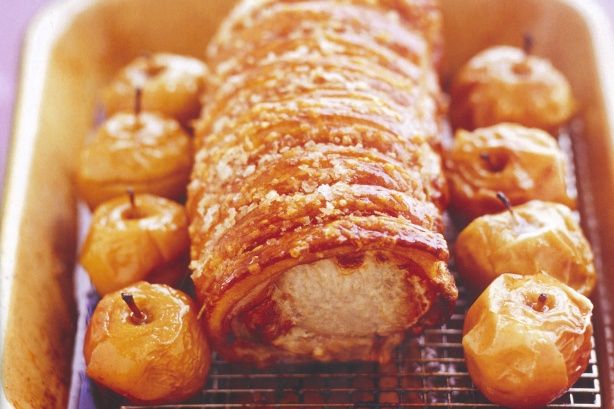 Pork Loin Roast: Juicy and Crispy
Pork Loin Roast is a favourite at Christmas time.  If you haven't cooked a loin roast for a while, here are some handy tips to ensure you get the perfect roast pork.
Remove roast from packaging and pat dry with paper towel or a clean tea towel.  With a small sharp knife, deeply score the rind at 1cm intervals, being careful to not cut into the meat.
If time allows, leave the scored roast uncovered in the fridge for 1 hour, or ideally overnight.  This process further dries the rind and aids the crackling process.
When you're ready to cook, rub the roast with a generous amount of oil and good quality salt (we like to use Murray River Pink Salt Flakes), making sure the oil and salt penetrate the scores.
Place the roast in your baking tray and cook at 240°C until the rind crackles, up to 30 minutes.
Turn the oven down to 180°C and cook for 35 minutes per kg, depending on how well you like your roast cooked (e.g. 1.25kg loin roast will take approximately 1 hour and 2o minutes, on top of the time used to cook the crackling).
If at the end of the cooking time, your crackling is not as crispy as you would like, turn the oven up again and cook for another few minutes. Don't take your eyes of it though, as it will cook quickly given it's already very hot!
Once cooked, let the roast rest for 10 minutes before slicing.
TIP: Add some whole green apples to the roasting pan at Step 5 (after you've done the crackling) and cook along with the pork. When it's time to serve the pork, slice the cooked apples and serve with the pork as a rustic style apple sauce! 
---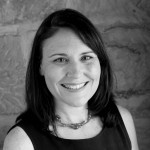 Alison Clinch
Alison Clinch has 20 years marketing experience gained in small and medium size business. She is especially passionate about supporting local communities, communications, and brand management. In her role with The Free Range Butcher Alison is responsible for the company's branding, promotion, advertising and website. Her experience in the kitchen and passion for good food also brings refreshing new ideas for our recipe suggestions. Initially working alongside her husband Ben at the farmers markets, Alison is more 'behind the scenes' now, and keeping busy with two young apprentices' / kids, Tom and Georgia.
---