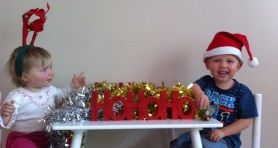 Counting down to Christmas with Uncle Michael
We can now count the number of sleeps until Christmas on both hands… well, except for my Uncle Michael who lost a couple of digits in an accident a few years back… but he'll be on the same the page as us in a day or two!
This week has been quite manic. Our butchers have been putting in some big hours to get orders packed with the freshest possible product for your Christmas table and now the Sydney-based crew is busy getting all the orders out to their destinations over the next few days.
There was some uproar when we closed orders on Monday morning due to low stock numbers and a full delivery schedule. We have had heaps of enquiries for hams since then, and, after the dust has settled from packing orders we have had time to do another cook of hams. Only 15 can fit in our little smoking oven and they are now coming up to temperature, the final release of the beechwood smoke still lingering in the air around the smokehouse. So, the good news is, 30 half hams will be available and can be picked up this weekend from the farmers markets. If you did miss out, and would like one of our Pasture Fed Hams (these particular ones coming from 'Pillar Rock Free Range Pork' at Binnaway), send me an email and I'll put one aside for market pickup.
Finally, thank you all for your support this year. As with all start-up businesses, if you knew the slog that was in front of you before you started, you wouldn't do it, but the continued support from you, our customer, and the hard work that our awesome staff put in each week make this a very rewarding little gig I've got.
Have a safe festive season and a very Merry Christmas.
---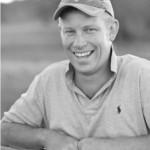 Ben Clinch
Ben Clinch has a strong background in agriculture and has experience in operations and project management. Before starting The Free Range Butcher he worked as jackaroo, camel handler, barman, security guard, handyman, and tiler. These days he manages the day to day running of The Free Range Butcher business, and you can usually find him out the front of the farmers market stall; often telling bad jokes, or offering samples to vegetarians. He's also the go to guy for sales, corporate enquiries, events, and silly questions.
---