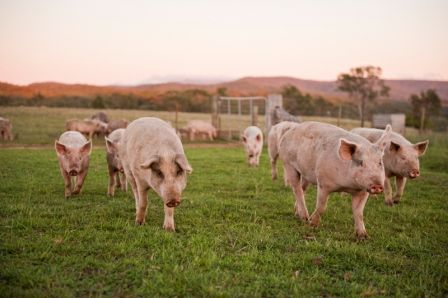 Ethics, Sustainability, Traceability and Pricing
If you're a regular reader of our blog or newsletter, you're probably already familiar with what we produce and sell, and how we (and our like-minded farming partners) make it happen. From the beginning we've encouraged questions from customers and we never shy away from the tough ones.
This week I received a question via our website about the price of our ham. It's not unusual for customers to ask questions about our prices – we know we don't sell the cheapest meat in town, so it's a given that people want to know why our meat is more expensive. We can give the simplistic answer and say "quality costs more", but here's a bit more explanation I provided to the latest question we received:
QUESTION:
How do you intend to convert a nation to free range at $49.99* a kilo for sliced Ham?

OUR RESPONSE:
Our intention has never been to feed the nation. We aim to feed a selection of educated individuals and families who understand that the mass produced products are grown and made as cheap as possible, and have decided they want something different.
To use your example of Ham: Much of the boneless ham that is available in mainstream supermarkets and delicatessens is not even grown in Australia. It is imported from countries such as Canada and Asia where the Governments subsidise the industries, or the feed industry, that they rely on so heavily. This results in boneless pork product landing on our shores that is under the cost of production for farmers here in Australia. It is this imported stock that enables the big chain stores to on sell the finished product at rock bottom prices.
On our farm, we grow pigs in the open paddocks which takes a lot longer than an intensive farm in another country. Our production methods cost more, as does the small scale on which we operate. We choose this way of business because it is much kinder for the animals, the people we employ, and more sustainable long term. Our prices are also higher because of the care and effort of our skilled butchers who hand mix the cure from our own recipe, then cure, smoke and cook the hams. A process which may take over two weeks, not days like the mass factories. In our business, we employ people not machines.
All this effort adds up to cost. We are fully aware that our products aren't cheap, and they might not be within every bodies reach, but we pride ourselves on producing the most ethical and sustainable quality product we can. (Update: This is endorsed by the 7 medals we won at the Fine Food Awards in 2014 , 4 medals in 2015, and 4 again in 2016.)
If our products aren't for you, then that's ok. We just want people to take the time to understand a little bit more before they make a judgement.
---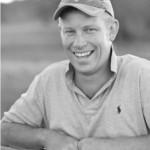 Ben Clinch
Ben Clinch has a strong background in agriculture and has experience in operations and project management. Before starting The Free Range Butcher he worked as jackaroo, camel handler, barman, security guard, handyman, and tiler. These days he manages the day to day running of The Free Range Butcher business, and you can usually find him out the front of the farmers market stall; often telling bad jokes, or offering samples to vegetarians. He's also the go to guy for sales, corporate enquiries, events, and silly questions.
---