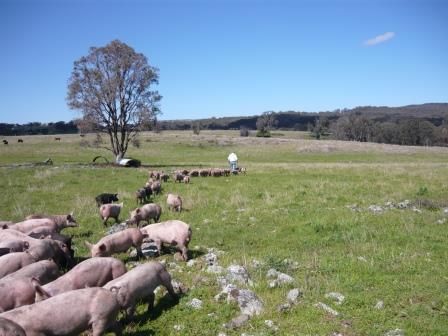 Glorious days, cool nights and a little rain…
I am always interested and slightly confused when the winter solstice passes, as it has done recently. There are definitely the colder months in front of us, yet the days will now start to get longer, and somewhere in my mind the collision between colder weather and longer days doesn't make sense, but I don't speak of it, just in case somebody thinks me the fool. However, I am assured by the old man that it has been 'cool enough' on some early winter mornings with below zero temperatures and the days 'glorious' for this time of year up on the farm.
I haven't been back 'home' for a few months now, the time slips by and as we get busier, employ more people and cut up more meat, the list of jobs in the city never ends. Markets are busy with the good weather, and winter suits our 'nose to tail' style of butchery. I reckon Dad has the farm under control anyway. He says we are 'holding our own' after a few short showers of rain, so thankfully things are not as bleak as I wrote previously. The younger cattle are now kicking along on the oats and winter wheat, getting ready for a trip to the city later in the year. We have a big run of pigs coming through at the moment and as the weather is still very mild and no frost to speak of, we are still getting some limited growth from the native grasses, no doubt with the help of the last inch of rain the clovers will get a boost too. Jack from 'Oakleigh Free Range Pork' also commented during the week that he is still getting growth from a summer sorghum crop out at Gunnedah, which he no doubt appreciates at this time of year when well out of season.
Besides it being a little cold up there now, there is another reason I'm happy to stay away at his time of year…. I think I may be getting a bit soft. It's been so long I'd reckon my hands would hurt when I next see a Block Buster and pile of wood, as they are more used to a keyboard, mouse and tasting plate right now… and I'd reckon I'd squeal if I got a splinter… a paper cut is bad enough!
Newsletter - July 2014, nose to tail, Oakleigh, pasture fed pork
---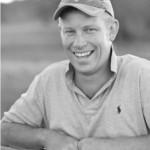 Ben Clinch
Ben Clinch has a strong background in agriculture and has experience in operations and project management. Before starting The Free Range Butcher he worked as jackaroo, camel handler, barman, security guard, handyman, and tiler. These days he manages the day to day running of The Free Range Butcher business, and you can usually find him out the front of the farmers market stall; often telling bad jokes, or offering samples to vegetarians. He's also the go to guy for sales, corporate enquiries, events, and silly questions.
---