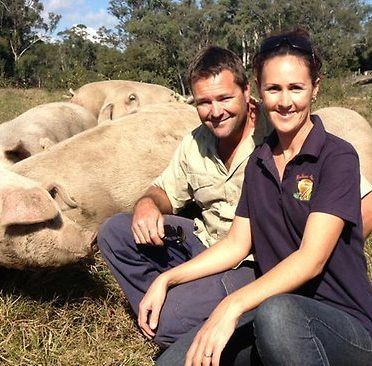 Pasture Fed Pork is delicious.
The last time I wrote about the farm we had just received good rain. It was welcomed of course with open arms, and we were hoping for some follow up rain to kick on the fodder crops that germinated from the original seven inches. Alas, it did not come and the cold weather kicked in pulling up any growth from the crops and the rest of the native grasses. We now find ourselves in a fairly tight spot with Winter in front of us. With no more grass about, or rested paddocks, most of our stock will be on full feed by the end of June as the drought slips its hands around us once again.
Our friends at 'Melanda Park' have been receiving some great press recently after their finalist nomination for the delicious. magazine Produce Awards. Matt and Sue do a great job and are at the forefront of our little industry. Matt has spent time in several countries studying pig production as part of his Nuffield Scholarship and their premium product shows dedication to their work. We wish them all the best. Still talking pigs, we have a new supplier from Gunnedah, Jack Hewitt, who we will introduce to you in the coming months. Michelle and Peter from 'Pillar Rock Free Range Pork' have started sending pigs in the last few weeks and we look forward to see more in the next few months. And of course Dad still supplies pork from back home at Biue Hills. Plenty of quality Pasture Fed Pork around for Winter!
So pray for a warm, wet winter. Eat lots of pork, and she'll be right.
delicious. awards, Melanda Park, Newsletter - May 2014, pasture fed pork
---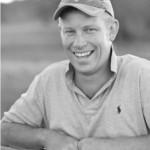 Ben Clinch
Ben Clinch has a strong background in agriculture and has experience in operations and project management. Before starting The Free Range Butcher he worked as jackaroo, camel handler, barman, security guard, handyman, and tiler. These days he manages the day to day running of The Free Range Butcher business, and you can usually find him out the front of the farmers market stall; often telling bad jokes, or offering samples to vegetarians. He's also the go to guy for sales, corporate enquiries, events, and silly questions.
---