Simplified Shipping Charges and Expanded Delivery Area
We're really excited about some improvements we've made to our home delivery service.

To keep up with customer demand we have outsourced our home deliveries to Chill a company that specialises in delivering refrigerated goods. We have worked with Chill over many years and have seen their care and expertise first-hand. As a specialised refrigerated delivery company, they have the people and processes in place to ensure a first-rate service, and they have the capacity to deliver to a much wider area. Their sophisticated routing software also means we can give you a more specific time when your order will be delivered.
WHAT DOES IT MEAN FOR YOU? 

Simplified Shipping and Handling
All orders over $149 are shipped for FREE
Orders less than $149 will incur a $15 shipping fee
You no longer pay the $5 handling fee
We will still collect your foam boxes for re-use
Expanded Delivery Area
More than 150 postcodes have been added to our delivery area
Customers in Western Suburbs and Sutherland Shire can now place orders for home delivery. (click here to see all the postcodes we now deliver to)
You will receive a more precise delivery time window
We will still contact you on the morning your delivery is due and advise you on the approximate time
Customer referrals are very important to our business. If you think your friends or family would enjoy our products (particularly those living in areas we previously didn't deliver to), we'd love it if you could share our website link with them. Many common questions about our delivery service are also answered on our website.
As always, thanks for supporting Australian farmers.
---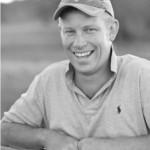 Ben Clinch
Ben Clinch has a strong background in agriculture and has experience in operations and project management. Before starting The Free Range Butcher he worked as jackaroo, camel handler, barman, security guard, handyman, and tiler. These days he manages the day to day running of The Free Range Butcher business, and you can usually find him out the front of the farmers market stall; often telling bad jokes, or offering samples to vegetarians. He's also the go to guy for sales, corporate enquiries, events, and silly questions.
---