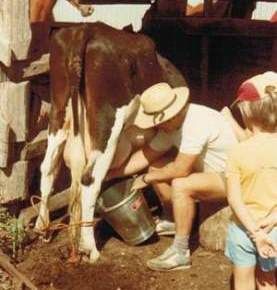 How it All Started
Our story begins 30 years ago when our family purchased a property at Barraba in North West, NSW. As kids we grew up in true country fashion; collecting our own eggs, weeding our own vegie garden, milking the cow, and producing our own meat. We thought nothing of how lucky we were to be eating such nutritious and tasty produce.
The idea of selling our produce had been in the embryonic stages for some years, however the catalyst for beginning to commercially sell our meat products came after eating a non-descript grain fed steak at one of Sydney's best restaurants. For our mind, we had better steak sitting in our fridge at home.
With two generations of farming knowledge behind us, we began formally selling our products in 2008. Our mission then, as it is now, was to produce products which were Ethical, Sustainable and Traceable. This mission continues to guide our decision making and what we do in the business.
With a belief that there was a market for our meat products, and after researching the market, we commenced by selling our produce at two farmers markets in Sydney. Within a few months we had expanded in to five farmers markets in Sydney and begun also offering an online ordering / home delivery service.
Initially our meat was processed in our local town of Barraba, however as the business grew and the logistics became cumbersome we purchased a shop in Sydney and now do the majority of our processing at a premise on the Central Coast of NSW.
As of 2013, we offer a weekly home delivery service and operate at over 20 farmers markets every month. The first-hand interaction with, and feedback from, our customers, drives what we do on our farm and supports our philosophy of producing Ethical, Sustainable and Traceable meat, direct from the farmer.
Barraba, farmers markets, home delivery
---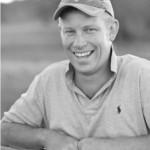 Ben Clinch
Ben Clinch has a strong background in agriculture and has experience in operations and project management. Before starting The Free Range Butcher he worked as jackaroo, camel handler, barman, security guard, handyman, and tiler. These days he manages the day to day running of The Free Range Butcher business, and you can usually find him out the front of the farmers market stall; often telling bad jokes, or offering samples to vegetarians. He's also the go to guy for sales, corporate enquiries, events, and silly questions.
---