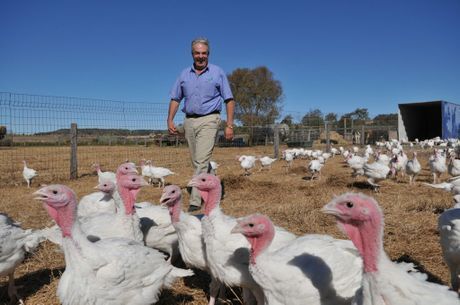 Let's Talk Turkey. Honestly.
Not surprisingly the topic of conversation at the markets over the weekend has been the recent incidents at yet another abattoir. We choose our abattoir based on reputation, methods, management and systems. We are confident that the premises we use for slaughter treat our animals with the same level of respect that we do on farm.
I have personally visited three abattoirs in the last few years, a couple of them more than once. Slaughterhouses are not great places. They can be clean and efficient, but, we cannot ignore that it is a building where an animal gives its life – there is no hiding from this reality.
I believe it takes a certain type of person to work in this confronting environment – all day, all week, and all year. If I was to make a huge sweeping generalisation, I would say that the boys on the kill floor are, well, a little different. Most are very clean types, systematic, effective, and efficient and pride themselves on their knife work. They perform a job that I choose not to do, but I need it done, and so do all of you.
In doing this kind of work the boys can become desensitised to their environment – I imagine it is similar to how a Policeman faced over and over with terrible accidents can become. In any industry there are cowboys and cowards, and there is no denying that the actions of these few abattoir workers were stupid, outrageous and cruel. There is no simple solution. Cameras can help but it's also about education for everyone involved in the food chain process. These workers need to know that what they do is under scrutiny by consumers and what expectations we have of their contribution to the production of our food.
I encourage you to stand up, ask questions and let everyone involved in the production of your food know what you expect. Rather than launch another hidden camera campaign, let's be proactive and bring the issue out in the open to be discussed.
Just like any controversial and sensitive topic, frank and honest discussion ("talking turkey") is far more useful than pushing it to the back blocks.
abattoir, animal welfare, free range turkey
---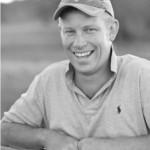 Ben Clinch
Ben Clinch has a strong background in agriculture and has experience in operations and project management. Before starting The Free Range Butcher he worked as jackaroo, camel handler, barman, security guard, handyman, and tiler. These days he manages the day to day running of The Free Range Butcher business, and you can usually find him out the front of the farmers market stall; often telling bad jokes, or offering samples to vegetarians. He's also the go to guy for sales, corporate enquiries, events, and silly questions.
---