It's a universal fact that the question of '
What's for dinner?
' sends a shiver up the spine of the designated cook in every household. Just a little simple planning can mean stress free shopping, saving money and an easier time when it comes to the cooking. My biggest tip is to keep it simple.  Save the fancy recipes with lots of ingredients for the weekend when you have more time.  Don't be afraid to have the same meals on repeat each week and choose meals that utilise similar ingredients.  You can always substitute something if you don't have it on hand.  
Constantly planning and cooking new meals is exhausting plus it increases your average weekly spend at the shops.
My second tip would be to cook once and eat twice, even better if it's three times.  I aim for dinner and two lunches or two dinners and one lunch.  Things like
beef brisket
 are great, it's very easy to make in the slow cooker, it yields plenty of delicious meat, plus its very good value for the amount of different meals you can get out of it.  I like to do a smokey BBQ flavour on the brisket and slow cook it whilst I'm at work.  For dinner I shred it and serve with mashed potatoes and greens or roasted vegies.  Leftover shredded brisket can be frozen in portions and used on wraps for the kid's lunches.  I'll also throw some on the top of a salad for my lunch. By now we all know how easy slow cooking is and how nice it is to come home to dinner already done, but please take my word for it that roasting is another great way to make mid-week dinners easy.  You can put meat (and vegies) in the oven whilst you walk the dog, help the kids with their homework, vacuum, or just have a bath and relax.  Now whilst a whole chicken or lamb leg is good, my son's favourite is this
chicken cutlet recipe
.  The cutlets are great as they don't take as long as a whole bird, you still get yummy crispy chicken skin and you can roast your vegies at the same time.  Remember I said relax and a bath (self-care is not selfish). Before you venture out to the
Farmers Market
or your local shops, don't forget to write a shopping list.   Turn it around by first writing down four to five meals you are going to cook that week.  Take into account what activities your family has each afternoon or work and travel commitments.  Also consider a day for bulk cooking.  You might roast a couple of trays of vegies or make up some salads, cook a soup and portion it out, or even get the slow cooker on.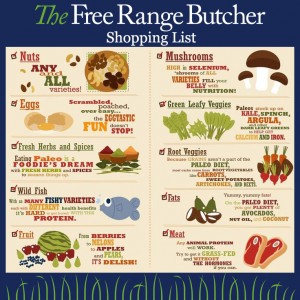 Once you've considered your meals, write your shopping list accordingly.  Having a plan takes the stress out of shopping as you just get what's on the list, you'll stick to your budget as you won't be buying lots of random ingredients,  and if you're strong, there'll be no impulse or panic buying because you're working to a plan. This is what I have planned this week which can all be moved around or saved for the next day depending on what happens with our schedule:
Satay Chicken Stir Fry – quick, easy and done in 20 minutes, plus I'm craving satay sauce at the moment.
Big tray of Lasagne – teenager's favourite plus it will give me leftovers for them as I'm out for dinner the next night.
Slow Cooked Lamb Shanks – This will take 10 minutes to prepare and will cook whilst we are at kid's boxing class.
Tuna Curry – will take me 10 minutes to make this before I go to Pilates so it's ready when we all get home.  This is also our meat free meal.
I have a little whiteboard in the kitchen that I write the week's menu on and anything else I need to make.  This really helps as the kids can just look at it and don't need to ask me, 'WHAT'S FOR DINNER MUM?'