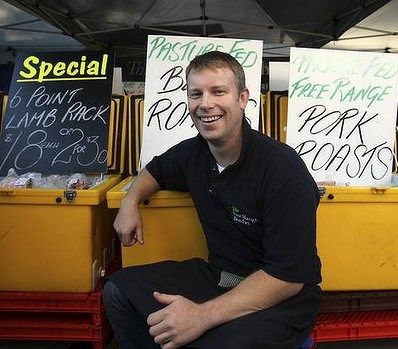 Pasture fed a cut above
We were thrilled to be interviewed recently by Helen Greenwood from The Sydney Morning Herald Good Food supplement. You can see the original article here, or read it below:
Ben Clinch, a former tiler who grew up on a farm, had an epiphany in a restaurant while eating a steak. "I went out to dinner and ordered a Scotch fillet for 50 bucks and I thought, 'I've got a better steak sitting at home,"' he says.
The meat in his fridge was grown on his family's property, Blue Hills, near Barraba in pastoral northern NSW. He was raised there, eating beef and lamb and drinking milk from the animals, and thought grass-fed meat was normal. He had never bought a T-bone on a supermarket tray or lamb cutlet from a butcher. But he didn't realise how good he'd had it until he bit into that expensive restaurant steak.
He also had an inkling the family's grass-fed, pasture-raised shorthorns, Angus and merinos might be appreciated by a wider audience. At that stage, most of the property's animals were sold through saleyards.
Four years ago, in his early 30s, Clinch quit tiling – "I didn't want to be breaking my back at 50" – and went into butchering. Honing skills he had picked up on the farm, he began breaking down a few of his parents' animals at the Barraba co-op to sell to mates. "It got out of hand," he says. "I started with a station wagon and had to put on a trailer. I thought maybe our meat was good."
Clinch was right. His first thought was to go online to sell the meat. He figured the farmers' markets around Sydney would be a good way to build a reputation for an internet business. His dad, Peter, who'd bought the property in 1983, was sceptical. But it turns out even Clinch couldn't have predicted what would happen next.
In late 2008, he started driving down from Barraba to Hornsby Market once a week with half a beef body, half a pig and four lambs. Now he's selling at six markets and up to 20 times more product, from 10 beef bodies and 12 pigs to 40 lambs a week. And he is selling online.
To begin with, he was breaking down carcasses in the back of northern beaches butcher shops. He then bought a small butcher's shop in Pennant Hills. Now he runs a smokehouse and boning room at Gosford with three butchers, with weekly deliveries to the Pennant Hills shop that is his distribution point. Although 90 per cent of his turnover is from the markets, Clinch sells his meat here, too, with a butcher on the premises.
The philosophy is nose-to-tail eating. "Nothing drives you more that way than having a heap of meat in the fridge at the end of the week," Clinch says. "You've got to work out quickly what to do. It forced us to sell everything and educate our customers to cook a lamb shoulder instead of a leg. If we've sold out of lamb shanks we tell them how to cook lamb necks."
Other lamb cuts are here, as are cuts from the farm's pasture-fed pigs and cattle. The beef is dry-aged for 28 days. Clinch, who lives in Dee Why, is buying in pasture-fed pigs from other farms; he also sells John Meredith's impeccably grown Thirlmere poultry, one of the few retail outlets to do so.
Clinch's butcher works under a big sign headed "Ethical". This isn't just a motto or a lifestyle choice for Clinch. He can't understand why we wouldn't want to know where our food comes from and whether it's been produced naturally.
"I use the comparison of buying a used car," he says. "People look at the service history, the logbooks, kick the tyres when they buy it. Then they jump in the car and buy $200 worth of groceries and don't ask where the groceries come from."
pasture fed, SMH, sydney morning herald
---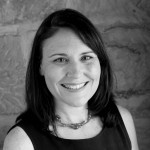 Alison Clinch
Alison Clinch has 20 years marketing experience gained in small and medium size business. She is especially passionate about supporting local communities, communications, and brand management. In her role with The Free Range Butcher Alison is responsible for the company's branding, promotion, advertising and website. Her experience in the kitchen and passion for good food also brings refreshing new ideas for our recipe suggestions. Initially working alongside her husband Ben at the farmers markets, Alison is more 'behind the scenes' now, and keeping busy with two young apprentices' / kids, Tom and Georgia.
---