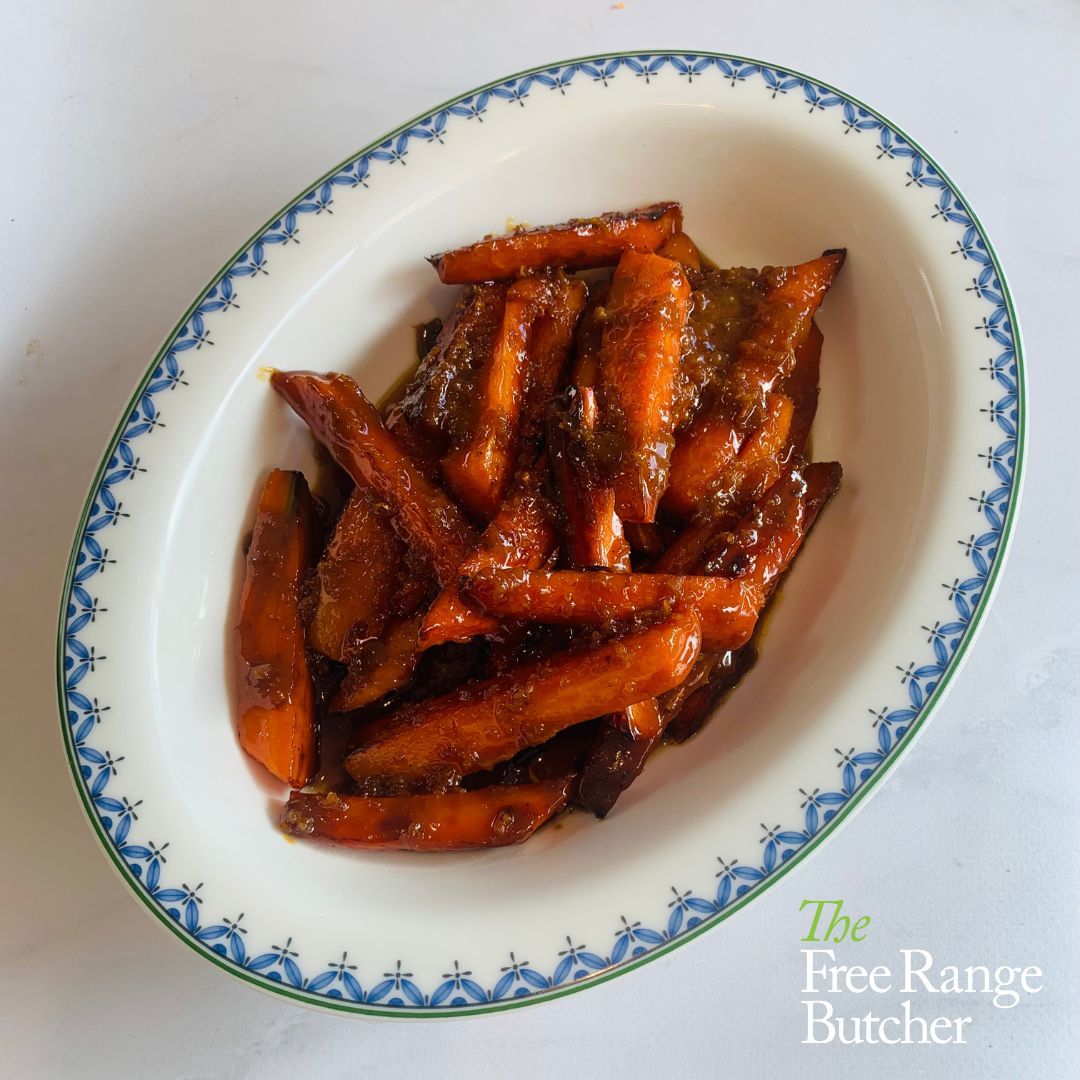 Glazed Carrots
This is the kind of side dish that elevates any piece of protein you pop on your plate.  It is also a great side dish for any festive feasts you may be celebrating.
Glazed carrots are so easy to make and this dish is simple enough for any family member to cook.
Ingredients:
1kg carrots, peeled and sliced
2 tbsp butter
1 orange, zested and juiced
1/3 cup soft brown sugar
salt and pepper to taste
Method:
Prepare your carrots and slice into bite sized pieces
Heat a large pan / skillet that has a lid on medium heat
Melt the butter
Add the carrots and cook for 5 minutes or so until they caramelise.
Add the orange zest, juice and sugar.  Give it a good stir.
Turn the heat to low, cover and allow the carrots to cook in the glaze for 10 minutes or so.  Give it a stir or shake along the way.
Season with salt and pepper and place into your favourite serving dish.
---

Michele Lyons
Michele Lyons spent 25 years working in the corporate environment with 10 years as an Executive Assistant at a senior level. A couple of years ago Michele decided to forgo the long hours in the city to work closer to home and spend more time with her two teenage boys. Michele started working with us at the Farmers Markets and her excellent organisation skills meant she quickly moved into the office. Since Michele joined The Free Range Butcher her role has expanded to include all things administration, recipe testing, inspirational ideas, marketing, communications and all round keeping the team organised and on track. As long as Michele's has had her morning coffee you can ask her anything!
---