Guide to Beef Cuts
To get the best results, it's important to choose the right cut for what you're making. Hands up anyone who's used fillet for a slow cooking casserole and ended up with mince? Or stir-fried gravy beef and still been chewing it hours later? Ok, maybe that's an extreme example, but you get my point.
Here's a guide on what cut works best for each cooking method:
---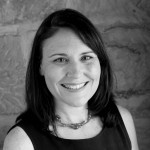 Alison Clinch
Alison Clinch has 20 years marketing experience gained in small and medium size business. She is especially passionate about supporting local communities, communications, and brand management. In her role with The Free Range Butcher Alison is responsible for the company's branding, promotion, advertising and website. Her experience in the kitchen and passion for good food also brings refreshing new ideas for our recipe suggestions. Initially working alongside her husband Ben at the farmers markets, Alison is more 'behind the scenes' now, and keeping busy with two young apprentices' / kids, Tom and Georgia.
---