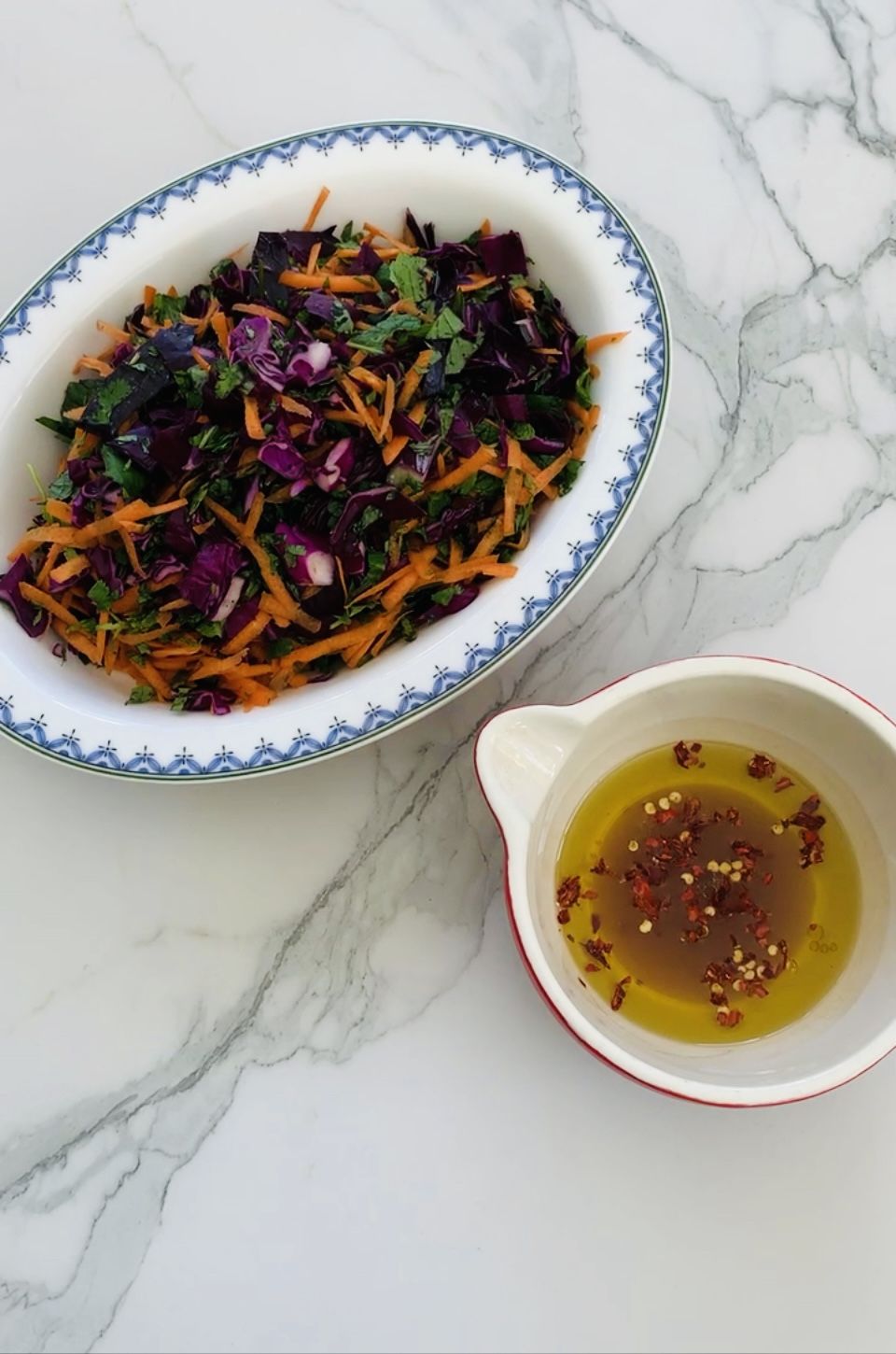 No Mayo Crunchy Coleslaw
I was making coleslaw and didn't have any mayonnaise or avocado oil to make my own.  So I came up with this dressing for my coleslaw.  The chili flakes are optional but I thoroughly recommend adding a few.
Ingredients:
1/2 red cabbage, finely sliced
1 carrot, grated
1 bunch mint, chopped
1 bunch coriander, chopped
3 tbsp olive oil
1 tbsp maple syrup
2 tbsp apple cider vinegar
1/2 tsp salt
1/2 tsp chili flakes
Method:
Prepare and chop all your salad ingredients and add to a big bowl.
Mix thoroughly.
Mix your dressing ingredients in a jug or glass jar.
Pour dressing over salad and serve along your favourite protein.
NOTE: Put aside in a separate container any salad you won't eat tonight before dressing.  You can eat this for lunch tomorrow.
---

Michele Lyons
Michele Lyons spent 25 years working in the corporate environment with 10 years as an Executive Assistant at a senior level. A couple of years ago Michele decided to forgo the long hours in the city to work closer to home and spend more time with her two teenage boys. Michele started working with us at the Farmers Markets and her excellent organisation skills meant she quickly moved into the office. Since Michele joined The Free Range Butcher her role has expanded to include all things administration, recipe testing, inspirational ideas, marketing, communications and all round keeping the team organised and on track. As long as Michele's has had her morning coffee you can ask her anything!
---