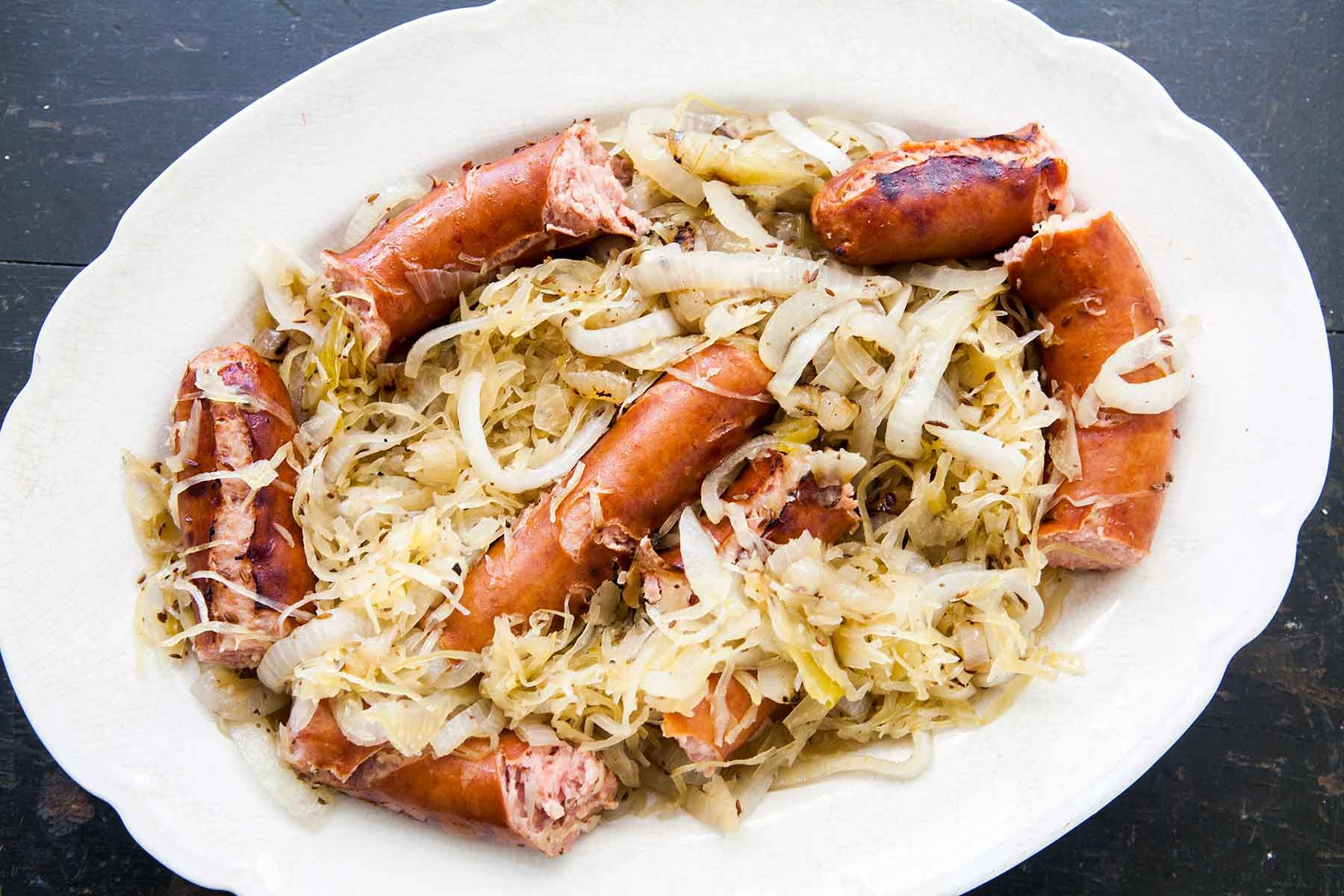 Recipe: Pork Sausages with Bacon and Apple Sauerkraut
Ingredients:
150g pasture fed bacon
1 packet Pork Gourmet Sausages
1/4 cup oil
1 large onion, coarsely chopped
2 tbsp dry white wine (Riesling)
1 large sweet apple (Gala or Fuji) peeled, cored and cut into chunky pieces
12 juniper berries or caraway seeds or rosemary sprigs
4 bay leaves
1/2 tsp sugar
salt and pepper
1 cup water
4 cups sauerkraut
Wholegrain mustard (for serving)
Method:
Heat 2 tbsp oil in a large saucepan and fry bacon until crisp.  Remove to plate.
Turn heat to medium-low, add onion and partially cover pot with lid and simmer for about 20 minutes.  Increase heat to medium-high and add wine, apple, juniper berries, bay leaves, sugar, 1 tsp salt and 1/2 tsp pepper and boil for 3 minutes.  Add the water and sauerkraut and reduce heat to low.  Cover and cook for about 45 minutes until apple is tender.
Cook the sausages.
Spoon sauerkraut onto plate, arrange sausages on top, sprinkle with bacon and serve with mustard.
bacon, free range bacon, gourmet sausages, pasture fed bacon, pork sausages
---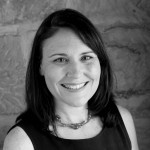 Alison Clinch
Alison Clinch has 20 years marketing experience gained in small and medium size business. She is especially passionate about supporting local communities, communications, and brand management. In her role with The Free Range Butcher Alison is responsible for the company's branding, promotion, advertising and website. Her experience in the kitchen and passion for good food also brings refreshing new ideas for our recipe suggestions. Initially working alongside her husband Ben at the farmers markets, Alison is more 'behind the scenes' now, and keeping busy with two young apprentices' / kids, Tom and Georgia.
---